EJOT® Pro-Line Profile
For high-quality plaster connections
Versatile, flexible and durable
​​​​​​​In addition to the business areas of ETICS fasteners and assembly elements for attachments, EJOT has expanded its product portfolio to include PVC profiles for ETICS applications. The profiles are suitable for the exact formation of edges and for flexible component connections in ETIC systems that are permanently impervious to driving rain.
Pro-Line Video
Our comprehensive product portfolio for the high-quality formation of plaster connections
Highest product quality of the system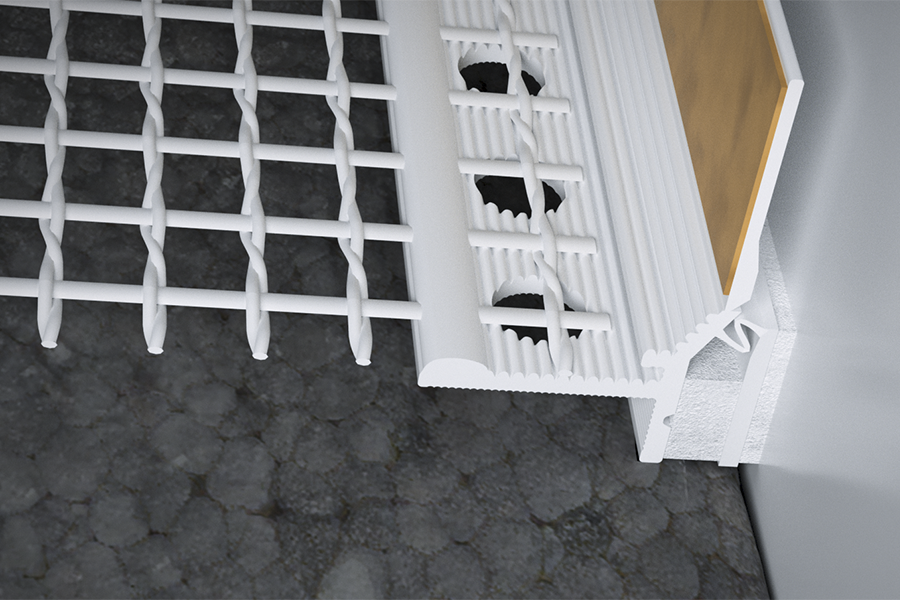 We established a quality management system years ago that meets the highest demands and puts the focus on error prevention, so the customer can rely on our performance at all times.

Starting with customer requirements, over project and product planning, development and production up to product delivery and customer service – we are aware of our responsibility and also place great value on excellent quality with the new Pro-Line profiles.

This guarantees high product quality as well as a long service life of the profiles.
​​​​​​​
Use of high quality raw materials
Use of the latest manufacturing technologies
Conscientious compliance and monitoring of quality standards
Optimized process and logistics workflows
Excellent know-how in the different areas of fastening technology
Please note: ETICS products are only available from system suppliers.