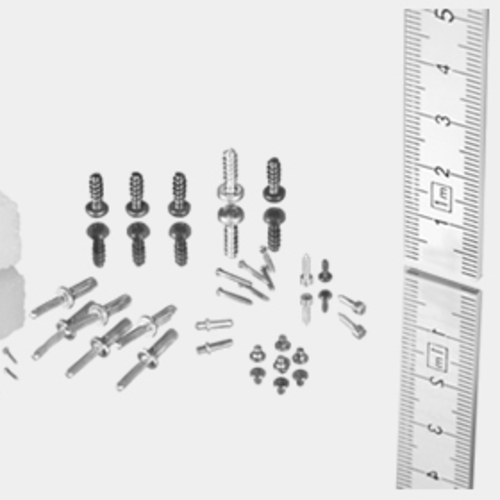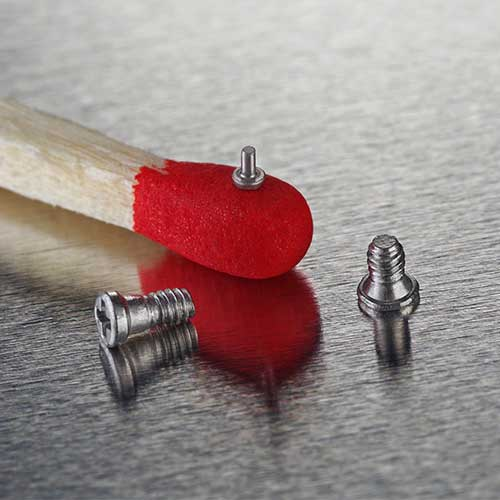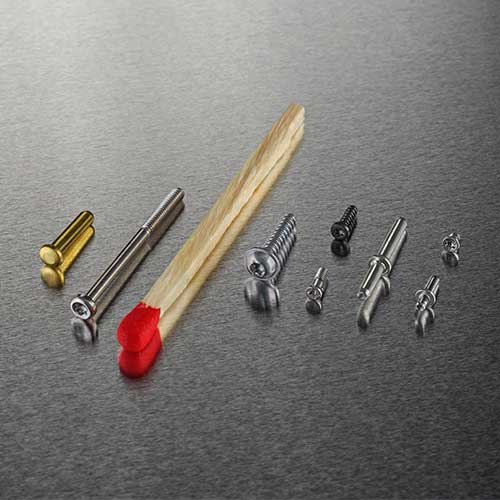 Specification
Overview

Thread-forming direct fastening of smallest components - diameter from 1 mm (smaller on request)
Metric screws according to DIN / ISO and customer specific requirements from 1 mm (others on request)
Threadless parts according to customer requirements from 0.6 mm
The same features as larger screws
Removable connection, easy to recycle
Suitable for a wide range of material due to various thread geometries
Even stress distribution
No need for additional inserts or add-ons
Suitable for automated assembly
Reduction of cycle times or omission of complete work-steps possible
Secure fastening solutions for even the smallest components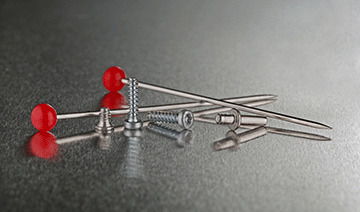 With the development of micro screws, EJOT caters for the continuously increasing industry demand for special fastening solutions for small components. For this miniaturisation, special consideration of the current light weight design strategies by many manufacturers is of great importance. Every ounce and millimetre is of special significance. At the same time these applications in the "micro-range" make especially high demands on the used fastening technology.
EJOT has recognised this trend towards a miniaturisation of components early on, and has developed small dimensioned screws, the EJOT® Micro Screws. It is now possible to produce a DELTA PT® screw for direct assembly in thermoplastics with a nominal diameter of just 1 mm, which is suitable, for example, for the micro joints in cell phone housings. These micro screws also offer all known advantages of the larger dimensions. They are flexible and suitable for the final assembly of components. This ranges from manual assembly to automated serial assembly, which is already standard in the numerous industrial micro applications.
Zero Tolerance
The durable mechanical strength of the joint is especially important for the user. Mainly due to the zero tolerance thread, the self-tapping EJOT screws reach very high strength properties, especially in the "micro-range". Whereas classical metric screw joints always have some "play" in the thread. The advantage of this "zero tolerance" direct assembly is amplified the smaller the screw joint gets. For this reason the EJOT® Micro Screws realise a permanently secure fastening solution, even under difficult structural design conditions.
Considering economic points of view, the thread-forming design of the EJOT® Micro Screw also enables the full exploitation of far-reaching savings potentials, since additional production steps, such as thread cutting, which is especially difficult for smaller screw dimensions, can be completely omitted. The high tool wear and tear during thread cutting for metric screw joints, is also a thing of the past when using our micro screws . For this reason a high degree of cost-effectiveness is guaranteed when using EJOT® Micro Screws. Far-reaching cost saving effects can be realised during the development phase, since the smooth interplay of component, screw and fastening systems becomes even more important with a high degree of miniaturisation. Feeding and final assembly have to be a special focus from the beginning of the development. Together with the customer EJOT can develop the appropriate fastening solution.
EJOT® Micro Screws are suitable for many materials due to individual thread geometries that are adapted to the particular material. They are specially designed for fastening into plastic material, light metal and steel. Due to their metric compatibility for subsequent repairs, they are also a good substitute for soldering, gluing, clipping or welding.