The colourful world of fasteners
In industrial lightweight construction the buildings are not only erected as pure functional structures anymore. More and more builders opt for an architecturally sophisticated design of production sites, sales halls or high rack warehouses. In addition to the form, the colour of the facade also plays an important role. Manufacturers of profiled steel sheets have long been offering a wide variety of colour combinations. To obtain a continuous colour image, up to the smallest detail, even the fastening elements such as screws, rivets and storm washers are produced in the corresponding RAL colours. As a result, industrial buildings are built with an outer skin of a uniform colour. EJOT shows how the colourful screws are lacquered.

For over 30 years, EJOT has been producing fastening elements for professional applications in the building industry. The coloured screws and rivets are finished at the in-house powder-coating facility.

Only high-quality, polyester-based, powder-coating materials are used for lacquering. In addition to a high weather resistance, the lacquer also has good mechanical properties, which is of special importance for the screws with hexagon drive, as the edges are exposed to high forces during fastening.

The preperation:
Before the actual painting takes place, the screws are placed on perforated metal sheets. Existing sealing washers are firmly pressed on the screw head. In the next work step the products are sandblasted automatically. This removes residue, and the surface is roughened for a better absorption of the powdered pigment.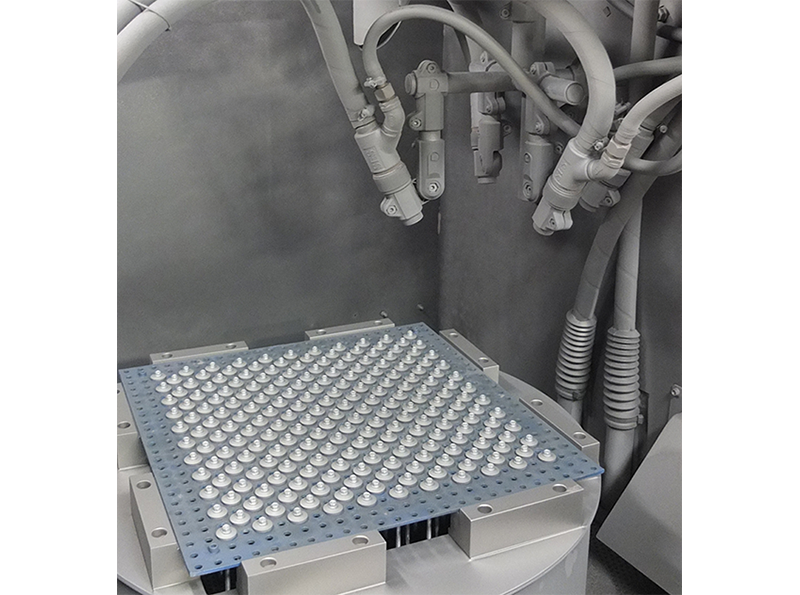 The surface of the screw is cleaned and roughened in the fully automatic sandblaster cabin, for a better application of the powdered pigment.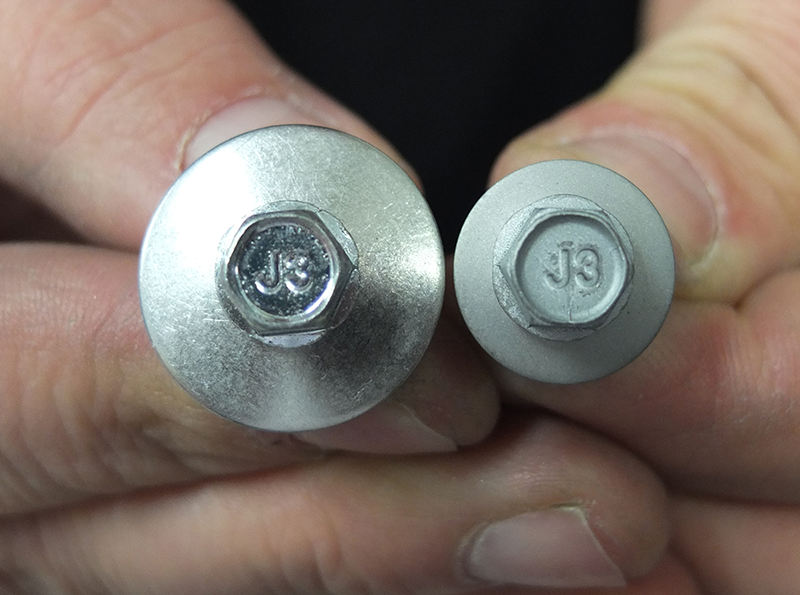 For comparison: On the left side the unfinished screw, on the right side the rough surface after the sandblasting process.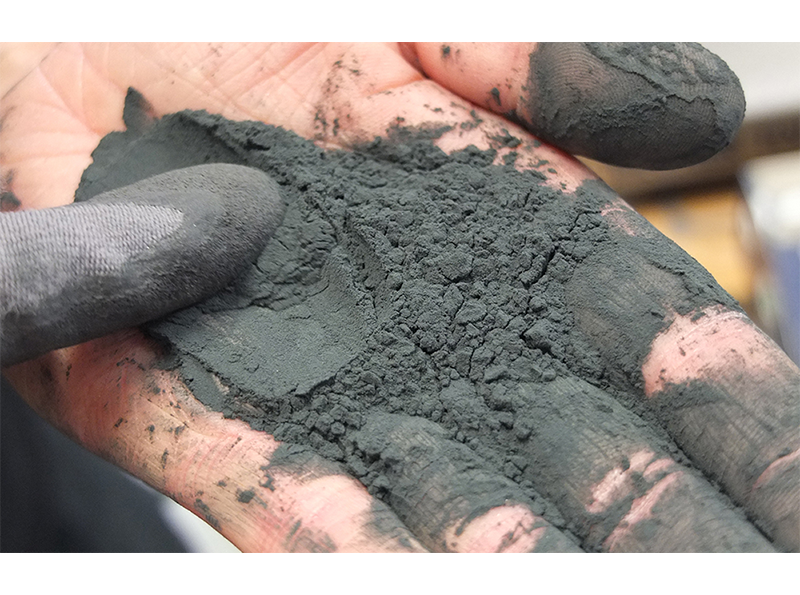 Detail of the powder coating material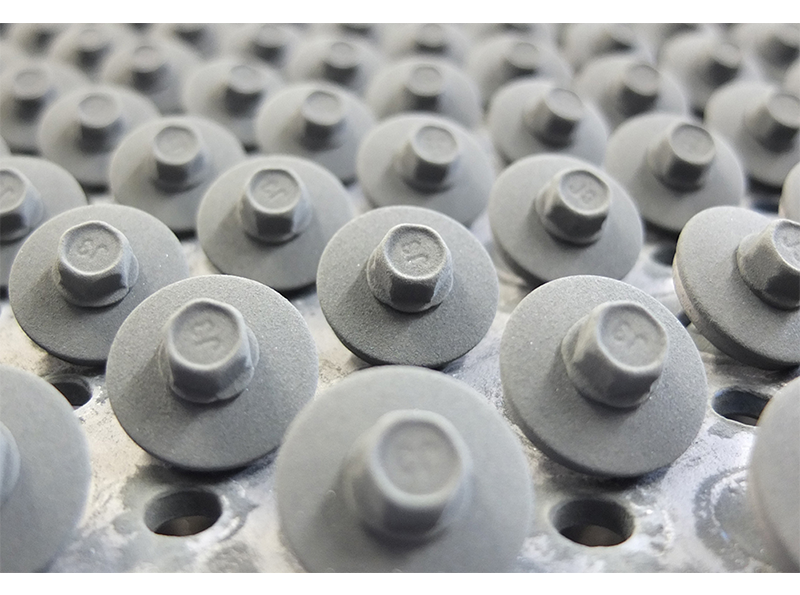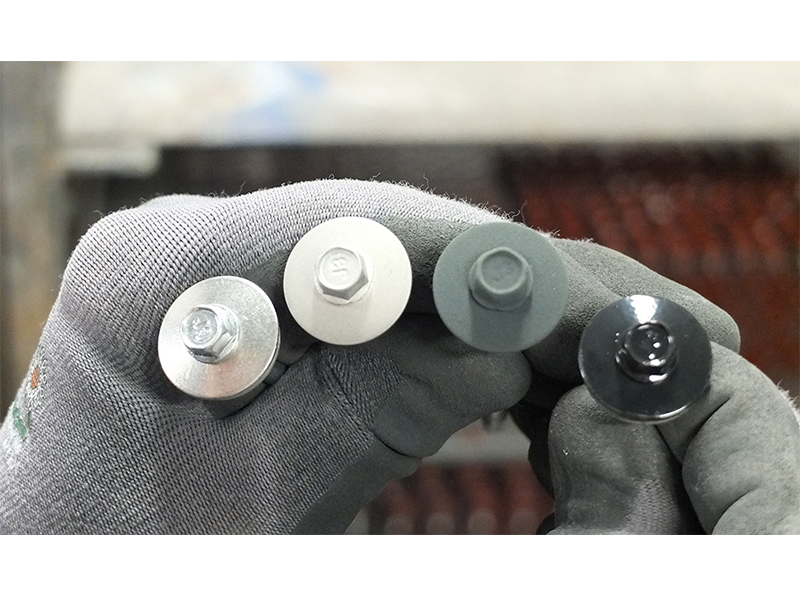 The work steps from left to right: Unfinished serial screw, sandblasting, powder coating, finished screw with burned-in paint coat.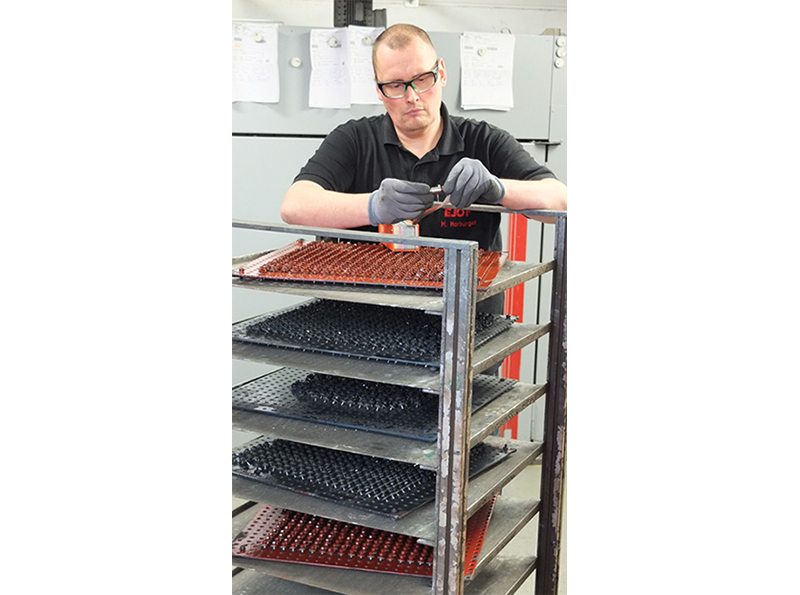 Last step: EJOT employee Matthias Marburger during the quality control.



Approximately 11 million screws and rivets have been produced for customer orders in 2015. The largest proportion are the so-called FR screws with a flat fillister head for facade applications. The most popular colour was RAL 7016 - anthracite grey. All available RAL colours are offered.


Fun Fact:
"We have also delivered products for the Veltins Arena in Gelsenkirchen", Matthias Marburger says, he is the head of the powder coating department at EJOT. The blue colour of the "Schalke" football club in Gelsenkirchen has the official colour description RAL 5005 - signal blue.