Applicator gun side by side AP 345 ml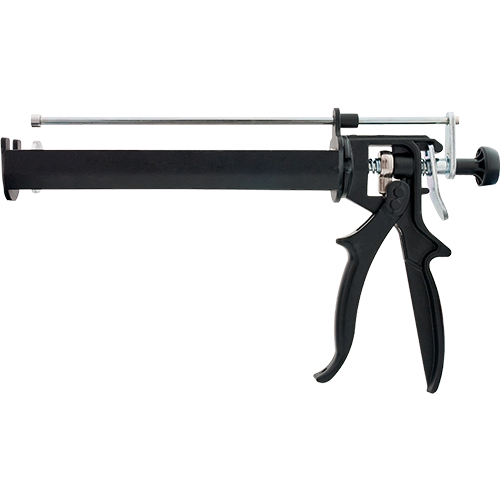 Specification
Applications

For Multifix USF 280 ml
For Multifix USF Winter 300 ml
For Multifix PSF 300 ml
For Multifix VSF 300 ml
For pressing-out of other various cartridges 280 / 300 ml (e.g.
silicone)

Properties

Additional pressing-out cylinder can be used to read the cartridge scale

Note

Depending on the temperature, mortar cartridges require higher contact forces (~ 1 kN) than e.g. silicone cartridges. These applicator guns feature an appropriate transmission ratio.
Orderidentifier

Article Number

Unit

Applicator gun Side by Side AP 345 ml

9570010345
1

Specifications

Orderidentifier

Applicator gun Side by Side AP 345 ml

Unit

1