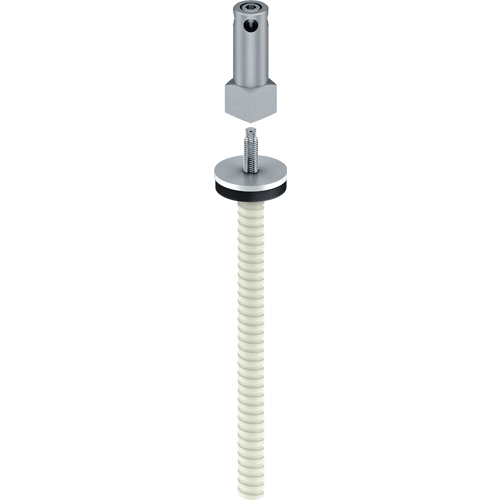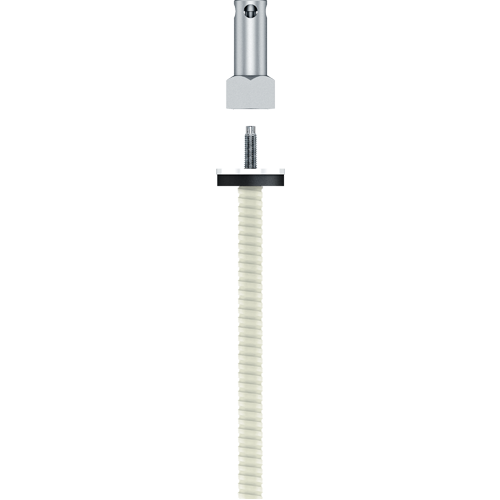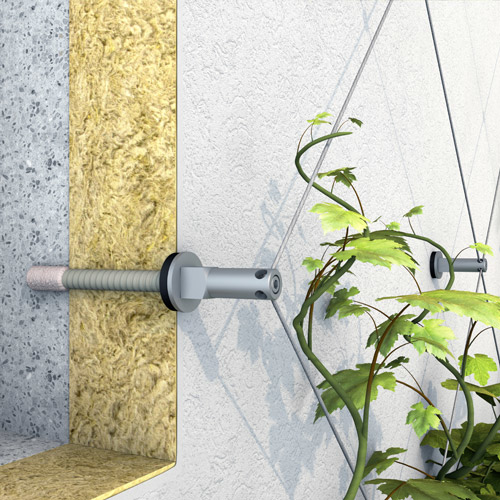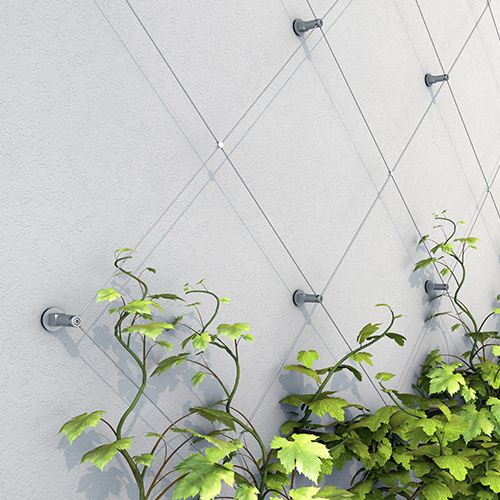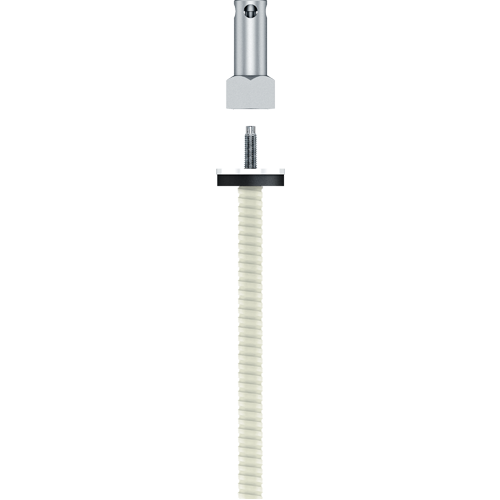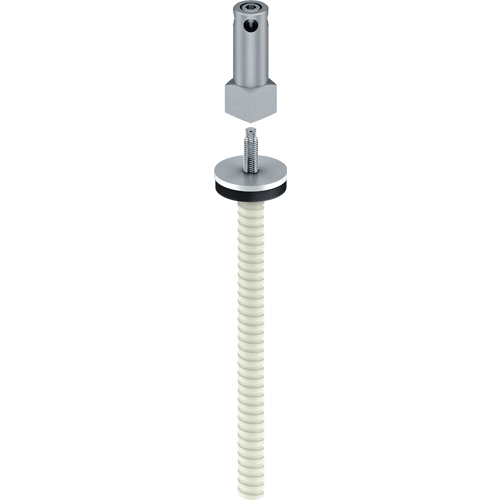 Specification
Applications

The EJOT Iso-Bar ECO is a thermally separated fastening element for subsequent and therefore flexible fastening on thermally insulated facades. The reinforced glass fibre plastic provides minimal thermal bridge effect. This way, unnecessary heat losses can be avoided.

It is installed using injection mortar and it can be fixed into concrete as well as into solid and perforated brick and aerated concrete, and can transfer high loads. The possibility of cutting to length on site to suit the insulation thickness enables the realisation of a lean product range.

Properties

Flexible rope attachment through adapter
Variable rope designs / grid geometries
Permanent seal against moisture through high-quality seal (BG1 according to DIN 18542)
Low classified thermal bridge effect
Subsequent, flexible installation
Can be cut to length on site to suit the local side conditions
Small product variety for insulation thicknesses up to 300 mm
Easy and safe installation with innovative assembly tools
Expansion-pressure free installation in the substrate
Can also be used at temperatures down to -20 ° C in combination with Multifix USF Winter mortar
Weather and UV-resistant

Included in delivery

EJOT Iso-Bar 200/260/320/380
Washer Ø 60 mm with seal Ø 58 mm
Adapter incl. cylinder screw
Assembly tool
Perforated sleeve (for use in perforated masonry-brickwork)
Mixing nozzle expansio

Technical specifications

Characteristic values

Approval (DIBT Germany) Z-21.8-2083
Nominal diameter [rod]: 22 mm
Diameter [washer]: 60 mm
Diameter [seal]: 58 mm

Lengths and effective lengths

Iso-Bar ECO
max. effective Length*
concrete / masonry
Iso-Bar ECO 200
160 / 120 mm
Iso-Bar ECO 260
220 / 180 mm
Iso-Bar ECO 320
280 / 240 mm
Iso-Bar ECO 380
340 / 300 mm
* max. effective Length = Thickness of non-bearing layers, e.g. glue, rendering, reinfrocing material, insulating material, etc.
Orderidentifier

Article Number

Length mm

Unit

SET EJOT Iso-Bar ECO 200

8779200110
200.0
1

Specifications

Length

200.0

Orderidentifier

SET EJOT Iso-Bar ECO 200

Unit

1

SET EJOT Iso-Bar ECO 260

8779260110
260.0
1

Specifications

Length

260.0

Orderidentifier

SET EJOT Iso-Bar ECO 260

Unit

1

SET EJOT Iso-Bar ECO 320

8779320110
320.0
1

Specifications

Length

320.0

Orderidentifier

SET EJOT Iso-Bar ECO 320

Unit

1

SET EJOT Iso-Bar ECO 380

8779380110
380.0
1

Specifications

Length

380.0

Orderidentifier

SET EJOT Iso-Bar ECO 380

Unit

1

Iso-Bar ECO rope cross 90° plastic

8779888002
1

Specifications

Length

Orderidentifier

Iso-Bar ECO rope cross 90° plastic

Unit

1

Iso-Bar ECO climbing rung - plastic

8779888004
1

Specifications

Length

Orderidentifier

Iso-Bar ECO climbing rung - plastic

Unit

1

Iso-Bar ECO rope cap

8779888005
1

Specifications

Length

Orderidentifier

Iso-Bar ECO rope cap

Unit

1