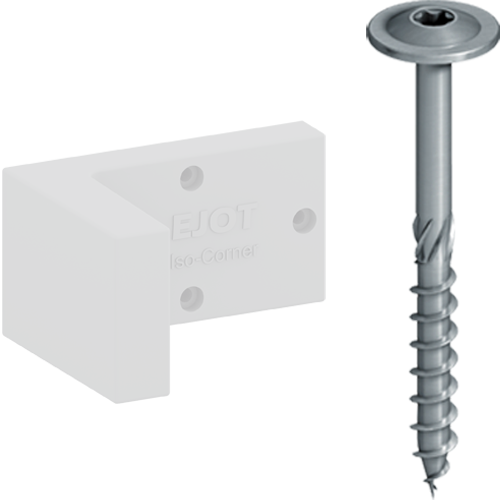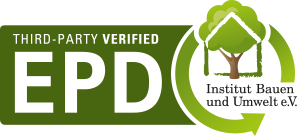 Specification
Applications

For the approved fastening of the Iso-Corner on timber substrates

Consisting of 3 pieces T-FAST® woodscrew JW2-STS-8

Properties

Carbon steel with zinc-plated surface

Plate increases the pulling power
Partial thread with milling ribs at the transition to the non-threaded part reduces the installation torque and simplifies the installation process
Optimised thread geometry for extremely fast processing
Aggressive tip attack ensures a firm grip in the timber

Technical specifications

Diameter: 8.0 mm

Head diameter: 20 mm
Drive: hexalobular TX40
Installation depth: 40 mm

Note: Please note the European Technical Approval ETA-18/0812 in your planning and in the processing of the products. Further information about parameters and loads can be found in the approval.
Please note: ETICS products are only available from system suppliers.
Orderidentifier

Article Number

Unit

Iso-Corner kit T-Fast 80

8778000080
1

Specifications

Orderidentifier

Iso-Corner kit T-Fast 80

Unit

1

Iso-Corner kit T-Fast 100

8778000100
1

Specifications

Orderidentifier

Iso-Corner kit T-Fast 100

Unit

1